On 4 and 5 October 2022, Fleuroselect welcomed almost 70 delegates to Hoorn (NL) for the annual Breeders & Distributors Conference. The two-day programme was carefully compiled to include inspiring plenary sessions, a relevant company visit and enjoyable networking moments.
Marc Driessen, Director Ornamentals Beekenkamp and Chair B.U. Production & Distribution, and Leo Hoogendoorn, CEO Florensis and Vice-Chair of the B.U., successfully moderated the event.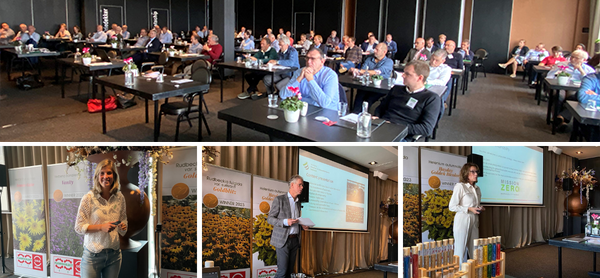 The first day concentrated on companies and activities located in Seed Valley. Carolien Wagenaar explained how the brand Seed Valley raises awareness on the importance of agriculture for the area and contributes to successful recruitment at student level. Han de Groot, Director of VPN (Association for Potting Soil and Substrate Netherlands), shared the latest market developments in the field of substrates and shared how the sector is dealing with the environmental challenges related to peat. To conclude the morning programme, Lisanne Sijm updated us on Incotec's recent solutions for sustainable seed enhancement.

In the afternoon, the group visited Vertify in Zwaagdijk. Located in the heart of Seed Valley, this agricultural research centre conducts applied research in mainly outdoor vegetables and greenhouse horticulture. After a general presentation by Director Johan Kos, our delegation received insights in new growing systems by Matthijs Blind and bioassays by Jeroen Sanders. Afterwards, the group was taken on guided tours by Jasper Schermer and Cor Oostingh to discover the latest research projects in hydroponics and biostimulants.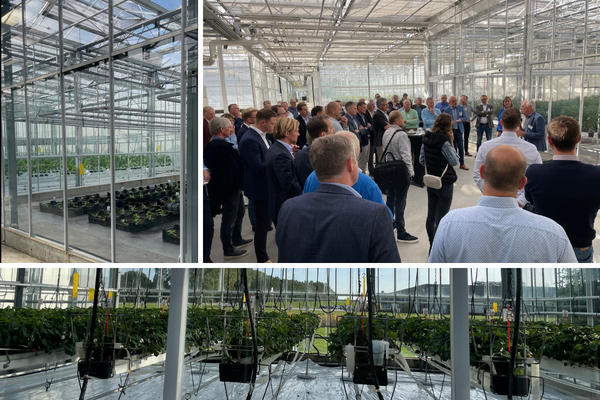 Also the second day of the conference was packed with inspiring presentations. Joost Kos and Maarten Goos from Royal Van Zanten presented the company's current assortment, breeding activities, corporate identity and view towards the future. Guy Schertzer from Cyclamen Morel gave an overview of the company's history and current set-up, the different cyclamen series, main commercial markets and the latest CSR initiatives. Petra van der Goes from Plant Quality Solutions shared how biostimulants can influence plant health and growth. Chris van der Winden from International Licensing Platform Vegetables explained how patents and licenses are organised in the vegetable sector and provided us with valuable inspiration for the ornamental industry. To top it off, futurologist Max Thinius shared his vision on the developments in society and consumer behaviour and highlighted how floricultural digitality will help our industry to overcome the current world crisis.